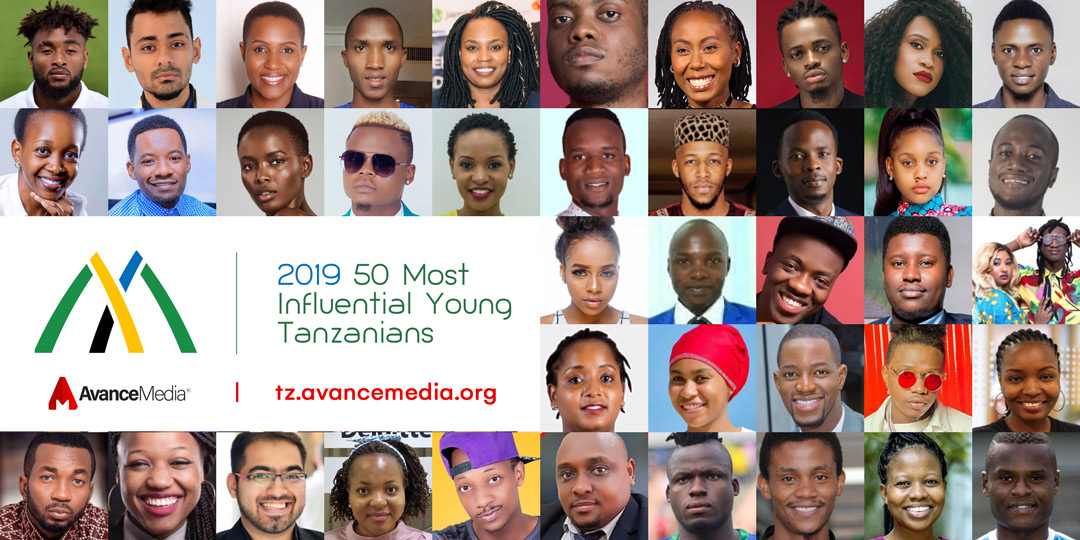 16 Jan

Finalists for 2019 50 Most Influential Young Tanzanians Announced

The most anticipated annual list of young Tanzanians, 50 Most Influential Young Tanzanians, which is curated by leading PR & Rating firm, Avance Media, has been released.

Currently in its fifth year, the annual ranking by Avance Media has helped highlight the works of young Tanzanians across the world and has seen notable personalities such Mbwana Samatta (2017) & Millard Ayo (2018) voted as the Most Influential Young Tanzanians in the previous years.

Honourees cut across diverse sectors with these inspiring young change-makers and leaders making great strides as entrepreneurs, musicians, activists, media personalities, social entrepreneurs, public servants and politicians.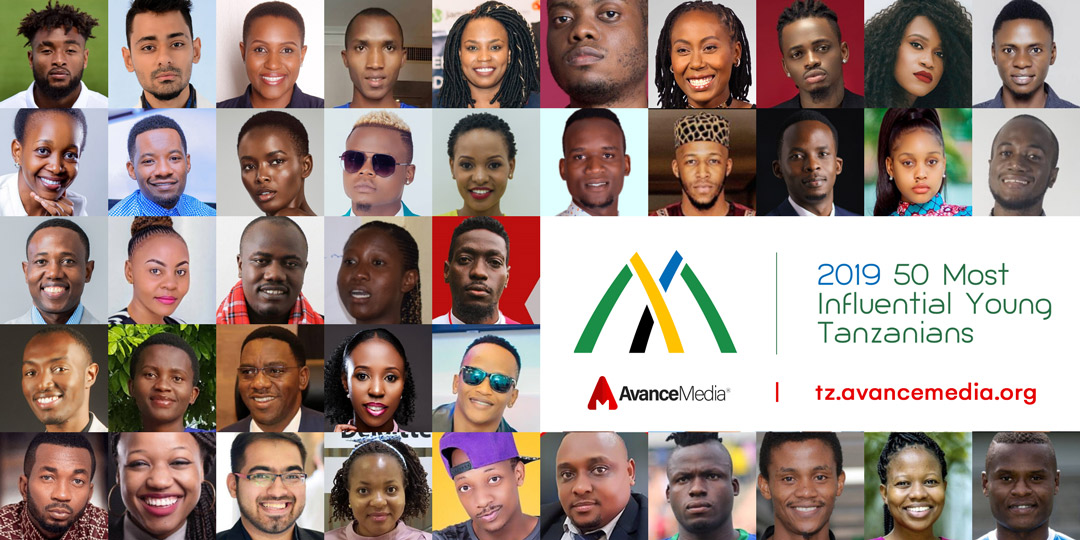 According to Prince Akpah, founder and MD of Avance Media, "the list serves as an encouragement to young Tanzanians who are accomplished in their industries and continue to build a distinguished brand for themselves and influence over others. This list also urges those honoured to continue striving harder so their stories can inspire other young people to also contribute their quota to the development of Tanzania and the continent of Africa."
Profiles of all finalists have been published on: www.avancemedia.org/2019miyt
Public voting has been opened via tz.avancemedia.org for the public to decide who among the 50 honourees served as the most influential young person in 2019. The public voting ends on 30th January.
Avance Media is also spearheading related annual rankings for Nigeria, South Africa, Ghana and Kenya.
Below is the list of nominees arranged in their respective categories
Business Category
Brigitha Faustin [CEO, OBRI Tanzania]
Carol Ndosi [CEO, Alta Vista Events]
Hellen Dausen [CEO, Nuya's Essence]
Kennedy Mmari [CEO, Serengeti Bytes]
Rahma Bajun [CEO, MnM Clothing]
Entertainment Category
Diamond Platnumz [Musician]
Harmonize [Musician]
Nandy [Musician]
Navy Kenzo (Musician)
Rayvanny [Musician]
Law & Governance Category
Jebra Kambole [Lawyer]
Jokate Mwegelo [District Commissioner, Kisarawe]
Juliana Shonza [Deputy Information Minister]
Paul Makonda [Regional commissioner, Dar es Salaam]
Stephen Msechu [Managing Partner, LawAge Consult]
Leadership & Civil Society
Judith Kitinga [Activist]
Kamala Dickson Mwombeki [Activist]
Peter Paul Siniga [SDGs Champion]
Petrider Paul [Youth Advisory Council, African Union]
Suzan Lucas Yumbe [Founder, Afyaplus Organization]
Lifestyle Category
Charles Lupali [Animator]
Flaviana Matata [Model]
Idris Sultan [Comedian]
James Mangu [Blogger]
Romy Jons [DJ]
Media Category
Doreen Peter Noni [CEO, 102.5 Lake FM]
Hamisi Mandi B Dozen [Presenter, Clouds Media]
Millard Ayo [CEO, Ayo TV]
Perfect Crispin [Presenter, Clouds FM]
Sam Misago [Presenter, Sam Misago]
Personal Development & Academia Category
Epiphania Kimaro [Writer & Speaker]
Joel Nanauka [Speaker]
Lillian Secelela Madeje [Founder, Ekihya]
Rahma Mwita [Writer & Speaker]
Wilhelm Caspar Oddo [Founder, NLab Innovation Academy]
Science & Technology Category
Ali Khatau [CEO, Elimu Tanzania]
Carolyne Ekyarisiima [CEO, Apps and Girls]
Felix Manyogote [CEO, MaMa Afya Initiative]
Isaya Yunge [CEO, Goodsam Technologies]
Michael Paul Mollel [CEO, Jimz Technologies Co. Ltd]
Social Entreprise & Philanthropy Category
Henry Mathayo [CEO, Health Initiative Afrika]
Nyakorema Rioba [CEO, EECO Initiative]
Rebeca Gyumi [CEO, Msichana Initiative]
Sajjad Fazel (Dr) [CEO, Afya Yako]
Salha Kibwana [Co-Founder, Her Africa]
Sports Category
Adi Yussuf [Blackpool FC]
Alphonce Simbu [Athlete]
John Bocco [Simba SC]
Mbwana Samatta [KRC Genk]
Thomas Ulimwengu [JS Saoura]
The ranking is spearheaded by Avance Media in partnership with Reset Global People, VIPI State, Jagari Designs, Surge Studios, WatsUp TV and Cliq Africa.
Source: Avance Media