31 Mar

Merck Foundation voted Avance Media Honours 2022 NGO of the Year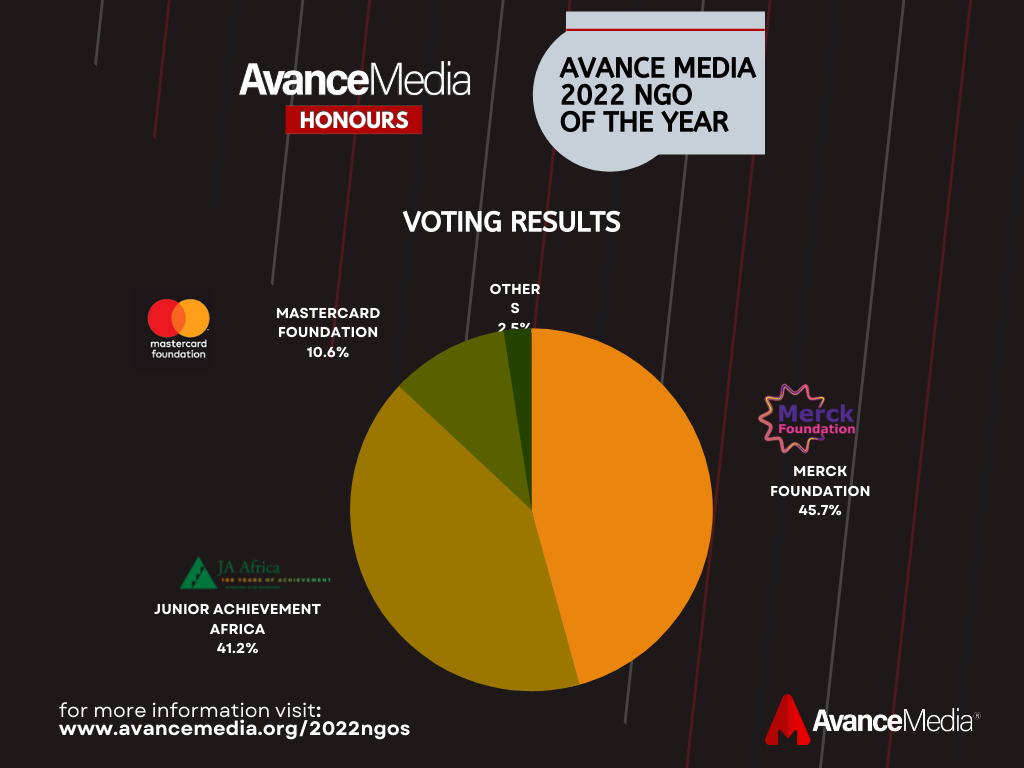 Merck Foundation has been voted as the 2022 NGO of the Year in the 2022 Avance Media Honours. The award which was created to celebrate the most influential NGOs in Africa was keenly contested by other leading NGOs in Africa.
Merck Foundation is the philanthropic arm of Merck KGaA Germany that aims to improve the health and wellbeing of people and advance their lives through Science and Technology. Merck Foundation's efforts are primarily focused on improving access to quality & equitable healthcare solutions, building healthcare, scientific research & media capacity and empowering people in STEM* with a special focus on women and youth in under-served communities.
Senator, Dr. RashaKelej, CEO of Merck Foundation and One of 100 Most Influential Africans 2019, 2020 & 2021 expressed, "I am delighted and proud to share that Merck Foundation has been voted through Avance Media this year out of ten other very important NGOs whose collective efforts contribute to the development of Africa through many sectors such as healthcare, education, climate change, economic empowerment and more. To be named as the "NGO OF THE YEAR" and to be acknowledged as the Most Influential NGO in Africa whose collective efforts greatly contribute to Shaping Africa's Future through key sectors such as Health, Education and Economic empowerment is encouraging me and my team to continue our efforts to transform patient care landscape, create a culture shift, support girl education, empower women and break infertility stigma in Africa and beyond. We will continue to make history and be part of Africa's legacy. Thank you each and every one of you for believing in Merck Foundation and for voting for us."
Merck Foundation works closely with partners that are African First Ladies, Ministries of Health, Education, Information & Communication, Gender, Academia, Research Institutions, Media and Art in building healthcare capacity and addressing health, social & economic challenges in developing countries and under-served communities.