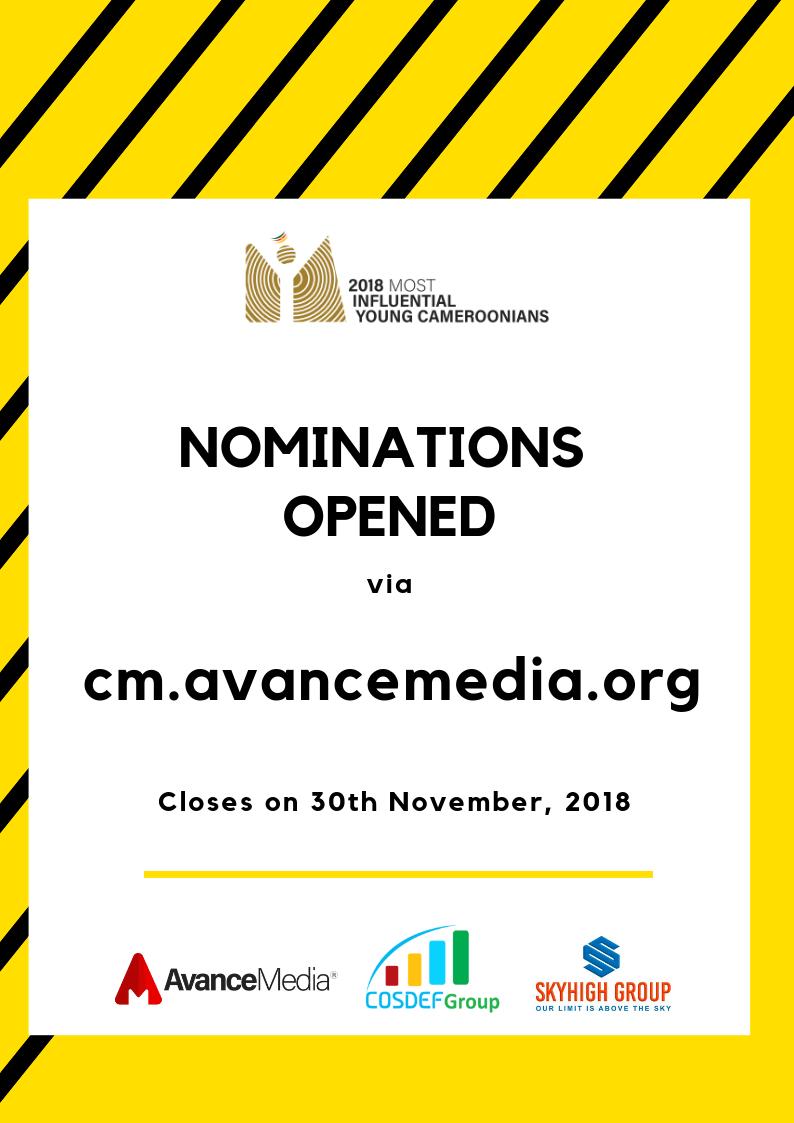 01 Nov

Nominations Opened for 2018 50 Most Influential Young Cameroonians Ranking

Breaking News!! #OfficialPressRelease

Avance Media & COSDEF Group, organisers of the annual prestigious ranking of young people dubbed, 50 Most Influential Young Cameroonians have officially opened nominations to receive entries on young people excelling in various fields.

The ranking which was launched in 2016 has had Mr Achaleke Christian Leke, and Kungaba Fongoh Leonel winning the coveted award after being voted as the Most Influential Young Cameroonians in 2016 and 2017 respectively.

Public Nominations can be done via http://cm.avancemedia.org/ as categories which are up for nomination include: Business, Entertainment, Lifestyle, Media, Personal Development & Academia, Science & Technology, Leadership & Civil Society, Social Enterprise & Philanthropy and Sports.

Public Nominations will be closed on 30th November, 2018 ahead of the announcement of finalists December and the awards ceremony popularly known as #InfluentialSunday which will be held in January 2019 and Douala will be a Host CITY. It should be noted that Buea was the host city of the 2017 edition.

More information about sponsorship and the initiative can be accessed through cm.avancemedia.org, javnyuy@cosdefgroup.com, avancemedia1@gmail.com, md@avancemedia.org or +237656140207.
This year's ranking is being held in partnership with the SkyHigh Group and CELBMD Africa.